Dr. Rosie Moore, President and Founder
About Rosie Moore
Rosie is an author of children and adult books. Her career paths have led her through being a master wedding and event planner, travel agent, nurse, mother, and founder of the non-profit organization The Gift of Life.
There's nothing more inspiring than a story that touches the heart and grants insight into deeper truths and Rosie presents this through her collection of impactful works. Rosie authored her first book, A Story of Faith, a book where Rosie shares her struggles, triumphs, and takeaways about infertility and having a child born premature.
Her lessons for children can be seen in the children's books she has authored. These stories help children find comfort and confidence of fear, loneliness, and self-doubt.
A percentage of the proceeds from all of Rosie Moore's books go to support The Gift of Life, an organization that supports and empowers the parents and families of premature babies.
Rosie came from a background of being a legal nurse, disease management nurse and worker's comp case manager, but after many years in corporate America, she decided that her love of people was more important.
She pursued her Doctorate of Nurse Practice so that she can develop a transition program for parents of premature babies while their baby was in the neonatal intensive care unit. This program will help to decrease the stress level that the parents face and readmissions to the hospitals due to complications of prematurity.
Rosie is passionate about The Gift of Life because she is the parent of a premature baby born at 1lb. 10 oz. and 27 weeks, a true miracle. She went through all the struggles that each parent who has a baby born early faces. She understands the struggle and although she can't stop prematurity and the feelings that go along with it, she can provide support through her organization.
She pursued a career as a doula which led her to open Windermere Baby and Family Wellness Center, a company that offers the services of labor and post-partum doulas, lactation specialists, birth education classes, infant CPR, and maternity concierge services while a mother is on bed rest. The mission of Windermere Baby and Family Wellness Center is to give families a different approach to having babies and raising families in a holistic and evidence based manner.
Rosie is the reigning Mrs. Southern States International. She uses her title and crown to promote The Gift of Life in the hopes of reaching a diverse larger audience to support parents of premature babies and raise awareness about preterm birth and the effects of it.
She is blessed with three children and is happily married to her best friend. Life at the Moore's is always busy!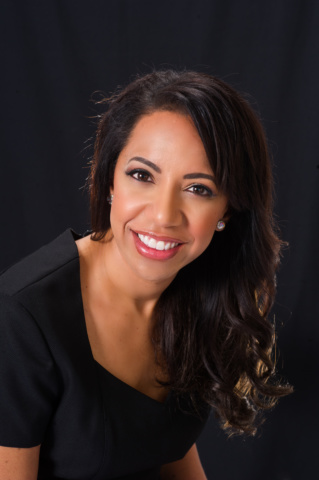 My Facebook Pages
Other Places to Find Me Online: