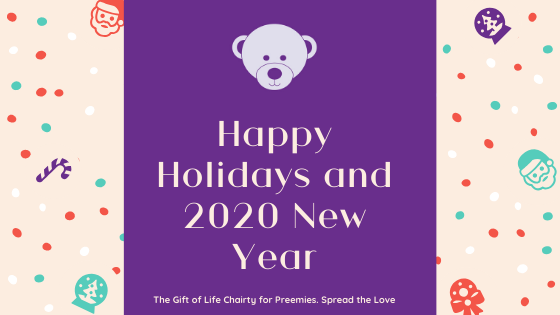 What's the best way to get the most enjoyment from the Christmas season? For some, it's all about the presents. For others, it's about spending time with loved ones. And if you're anything like me, then it will be (at least slightly) about the break from routine pressures. But do any of these things capture the true pinnacle holiday enjoyment?

It does my heart well to send loved ones special greetings. And I can't say I don't take pleasure in getting a gift of two (or three). And having those precious extra moments to reflect mean the world to me, but my focus during Christmas and New Years isn't to slack off but to capture opportunity. Of a truth, it's a tradition for The Gift of Life team.

Because getting the most enjoyment out of the holiday season means to get down to it's true meaning. It's more than get-togethers and gifts. It's more than well wishing. The holidays are about doing as much as you can to fill as much of the world with love as you can.

It's about letting that love from others flow through you (especially if you're prone to be a grump). It's about being a source of love for those who need to be filled up. It's about allowing yourself, even if you have to expend precious energy, to serve as an integral part of the outpouring and overflow.

The holiday season is always a busy time at The Gift of Life. This year is no different. In fact, it may prove one of the busiest Christmas and New Year seasons we've seen yet. Though many get overwhelmed this time of year, we find the rush is inspiring as we look forward to achieving great things in 2020.

Our annual Christmas teddy bear and preemie hat delivery to the NICU was a grand success. As for me, it was my first visit there. Now though for me, as mentioned, I tend to go into isolation and reflection mode around this time of year, I don't think any greater insight could've been bestowed upon me than that which I found right there in the NICU.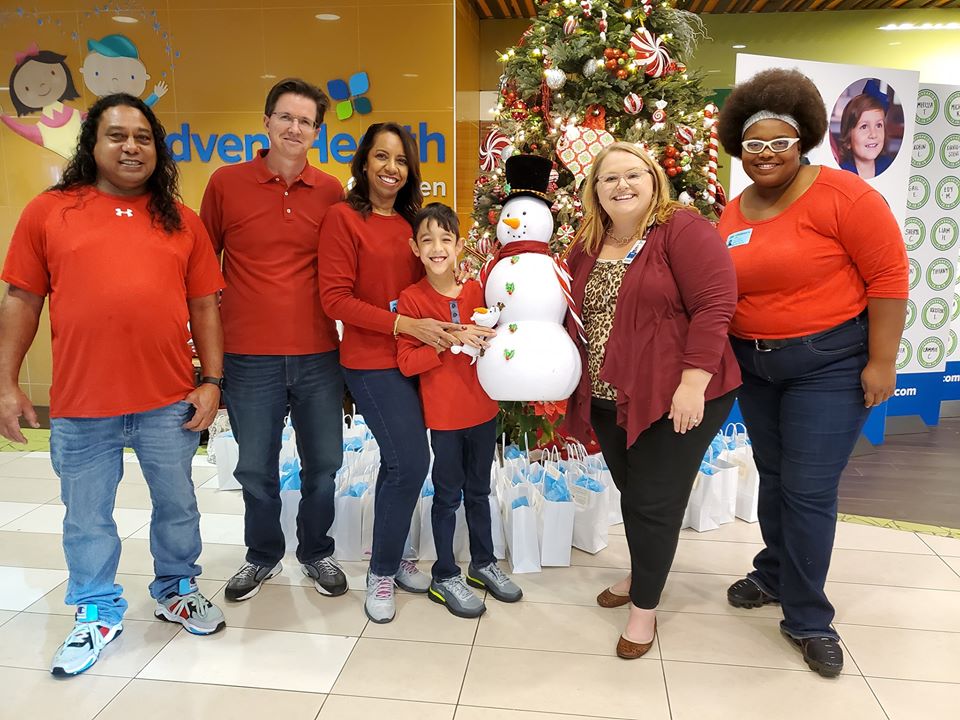 Of all people, it was the receptionist that did it, as she was checking my ID and taking my picture for the visitor badge. We had just brought in all the gift bags and sat them around the large Christmas tree. The receptionist was in near tears.

"You see that rack behind me?" she said, "oh it's always full with toy donations for the children… Nothing for the preemies, though. Rarely does anything ever goes to that side."

"So what we do is needed?" I asked, shocked.

"Very much."

Normally, when I tell people about The Gift of Life and who I am in the organization and what we do they don't cry. 
No.
Many don't show any emotional response at all because they can't relate. When someone's life has been touched by premature birth, I can often tell before they speak up because of their response to our mission. 

She didn't tell me, but I'll bet the receptionist has seen countless preemies and their families and come to know their stories. She's one of us; a person with a heart for the tiniest of us all and those that love them.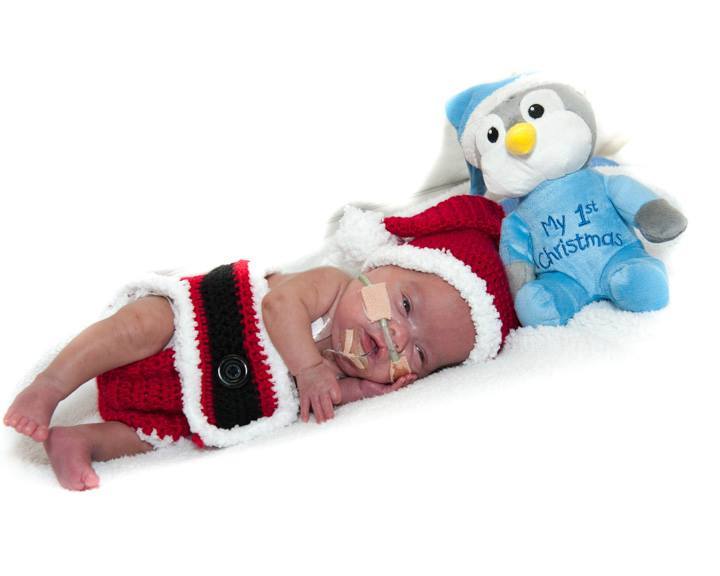 Have you ever held a baby that could fit in the palm of your hand? Have you ever seen one up close – tubes and tape and all? I was given one of their diapers as a souvenir.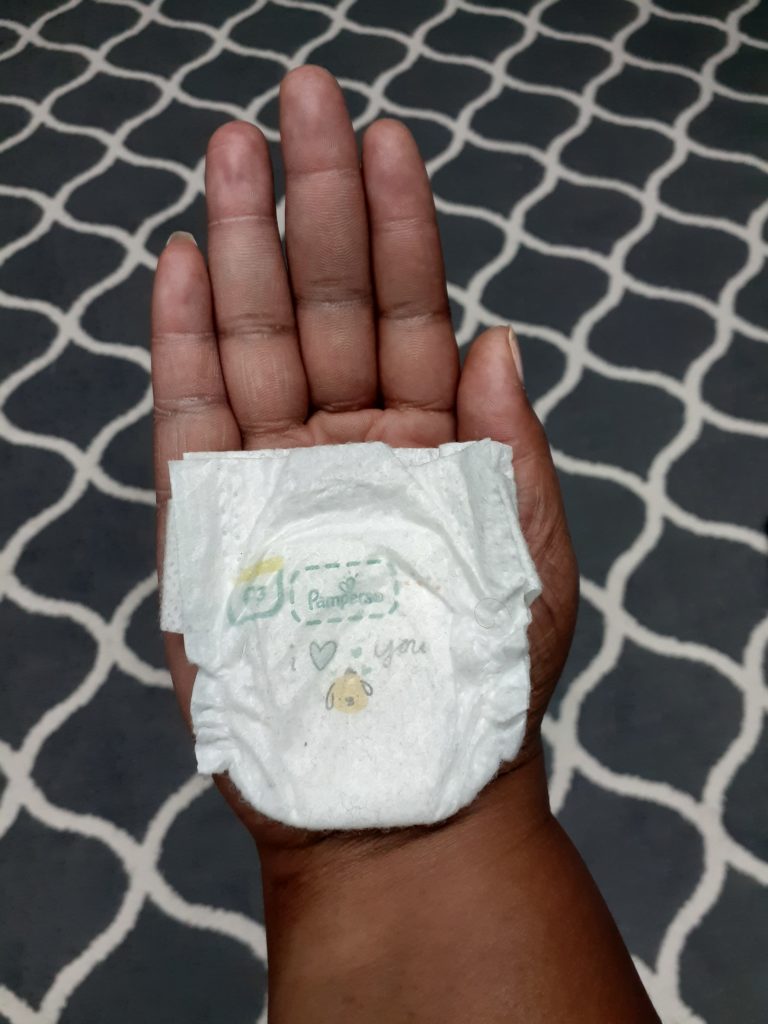 And while we were there we were able to introduce ourselves to a few of the preemie parents. All of them were exhausted. All welcomed our visit.

Like the receptionist and other hospital staff, like the much-needed smiles we inspired on the preemie parents' faces that day, I'm thankful for The Gift of Life.

I'm thankful for the blessing of the opportunity and ability to extend love in a much needed area, to a group that often goes overlooked, especially during the holidays.

It was the experience of the isolation and need in the NICU that inspired Rosie and Marcus Moore to found our organization. And, however ironically fitting, Christmas season around here kicks off with Rosie's birthday.

Happy Birthday Rosie!

And Rosie always asks for the perfect present. In fact, you can always send her the perfect present because her birthday gift request is always the same: support for The Gift of Life. 

As Rosie most-notably always says, "Remember to dream because dreams do come true".

And I say, "One person can make a difference" (though I think she said it first). Rosie proves every day what one person can do. 

Since founding The Gift of Life, Rosie has become an author, speaker, mentor (especially to me), beauty queen, pageant coach, doula, and nurse consultant. She was already a mother, wedding planner, and passionate tap dancer. I, like many, am proud to call her friend.

And I have to confess we had a spectacular time celebrating her birthday this year.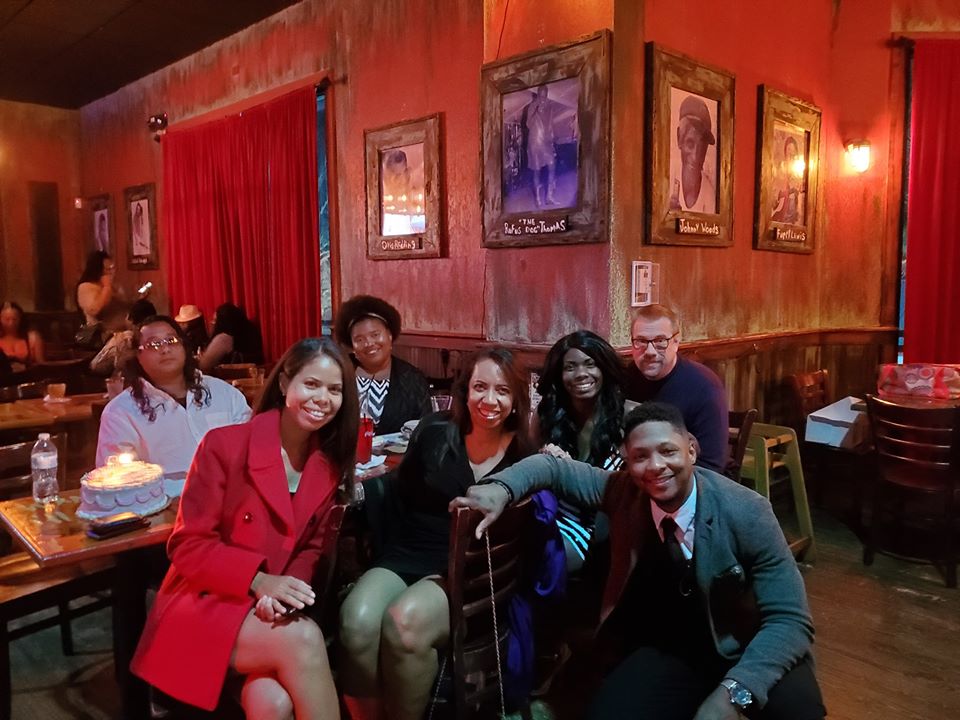 How will You Transform Lives in 2020?
You can expect a lot of great things to be going on at The Gift of Life this year. Our goal is to raise the funds we need to both continue and expand our outreach operations. To this end, we've got a lot of great events planned for the soon-upon-us year. The biggest being our Black Tie Gala that's set to take place at the Walt Disney Dolphin Resort. 

You're going to be there, right?

Join us!

Merry Christmas and Happy New Year from The Gift of Life's team