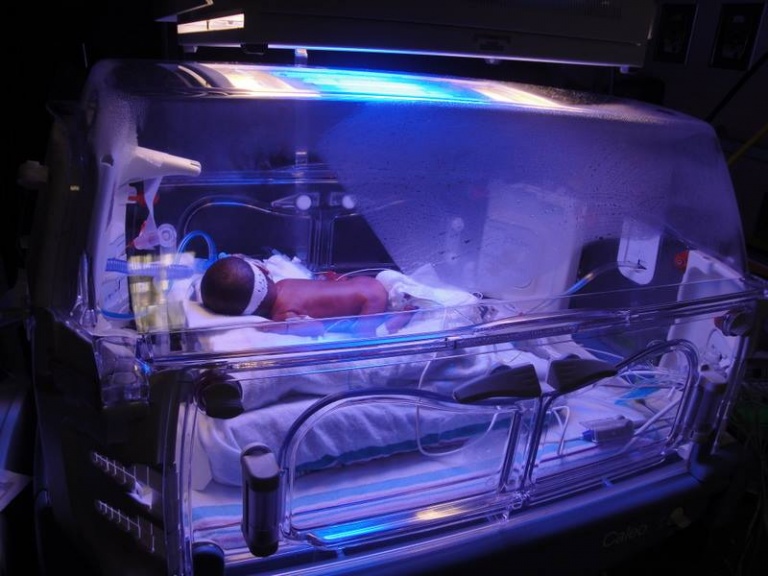 Every year Rosie and Marcus Moore founders of The Gift of Life, take November 17 World Prematurity Day as a day to remember their little miracle Kaleb that was born 13 weeks early at 27 weeks, weighing only 1lb 10oz and 12 inches long. They remember the almost 6 months that he lived in the Neonatal Intensive Care Unit (NICU) growing, having medical issues, and hanging on to every breath, wondering if it would be his last one. They cried, they prayed, and lost sleep for months and even years after he went home. At birth, he was only given a 5% chance of survival, while Rosie, hung on for life as well after the emergency c-section. Marcus was at a loss with his only child possibly not making it, the love of his life in serious condition following the surgery. He clung to God, but also to the song He's My Son by Mark Schultz. He prayed those words, he shouted, God can you hear me. Somedays there was silence and the emotions overcame him because he could not stand another day going to see his son suffering.
As Rosie got better, his spirits were lifted through her encouragement, that God would not provide him a son to take him away. He grew stronger each day until the day he finally came home. This past September, The Gift of Life held their 5th annual charity gala and Rosie decided that she would put together an assimilation of what life in the NICU was like for parents. Marcus and Tisha were to perform in the assimilation together, but due to the unexpected hurricane Tisha, Mrs. Virginia International, mother of preemies herself, was not able to get out to Orlando. But because Orlando has a huge heart for charity, Karen Shriner, professional actress, and singer stepped into the role 2 days before the event and evoked emotion along with Marcus from the audience.
See some of the remarks from the guests:
"I was overtaken with emotion, I could not stop crying."
" I already knew the story because I went through it with Marcus and Rosie, but seeing the show tonight, brought me back to that moment and I cried like a baby."
"I never knew that parents endured these emotions."
"I was scheduled to work and did not know that my job today was involving an event for premature babies, it brought me back to when my daughter was born 14 yrs ago, I could not stop crying and I am supposed to be working the event."
The list went on of people sharing their emotions.
The assimilation started with founder Rosie Moore saying:
"Imagine your baby being born 13 weeks early, weighing 1lb 10oz and fitting in the palm of your hand."
From there, The NICU awareness video played:
Then the assimilation with Karen Shriner and Marcus Moore started to the song He's My Son" by Mark Schultz. It showed the daily fears, tears, struggles, emotions of two parents while their baby was in the NICU. That is the story of Rosie and Marcus. Florida Hospital partnered with The Gift of Life to sponsor the Isolette similar to the one little Kaleb was in when he stayed in the NICU.
Many times Rosie would be alone in the room not wanting to go home while Marcus would go to the chapel or on the other side of the room praying as Rosie hunched over the isolette still healing from her surgery, weary from lack of sleep, and hurting to see her son lying in an isolette connected to wires, IV's, breathing machines, coding frequently setting off alarms. In this assimilation that is what Karen and Marcus are doing assimilating those moments in the NICU.
They share this story with you today not so that you can feel sorry for them or any other preemie parent but so that they can raise awareness of what is happening with preemie parents when they are in the NICU. These emotions are real and painful.
The Gift of Life needs your help, they can't do this alone, it takes a village of volunteers, board members, and financial support to reach as many families as they can.
Visit them on their website www.thegiftoflife27.org for more information or to receive support
Thank you to our video sponsor Dan Sweeney of Megapixel Pro
The Gift of Life www.thegiftoflife27.org