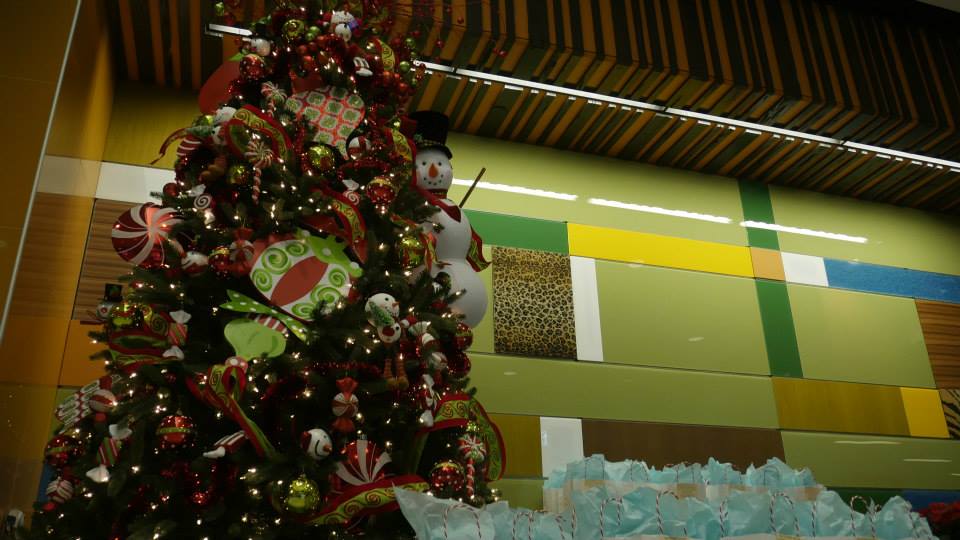 While the world prepares for a beautiful moment with their baby on their first Christmas, many parents celebrate in a different way. On this day 155 babies in the NICU in two hospitals are celebrating their first Christmas in the Neonatal Intensive Care Unit (NICU) because they were born too early. It is a difficult time when as a parent you are told that your baby will not be going home with you for Christmas. This is why The Gift of Life started this tradition of delivering cookies when founders Rosie and Marcus had their baby in the NICU. Through the years they started deliveiring hats and love bears that were made by the senior citizens at the Good Samaritan Village. This year they had two additional outside volunteers in the community that made bears. Thanks to these two ladies and the seniors from Good Samaritan Villahge, 155 babies in two hospitals received love bears and red hats for Christmas.
Founders Rosie and Marcus Moore along with miracle Kaleb and board member Anitra Manning delivered the hats and bears one by one to all the babies at FL Hospital with child life specialist Summer.
Winnie Palmer Hospital received their hats and bears in the volunteer office on the same day to distribute to their babies in the NICU.
If you are interested in volunteering with The Gift of Life, please contact our office 407-905-5454 or email us at info@thegiftoflife27.org. View a listing of our volunteer positions at https://thegiftoflife27.org/get-involved/
Merry Christmas and Happy New Year from the team of dedicated staff and volunteers at The Gift of Life!!